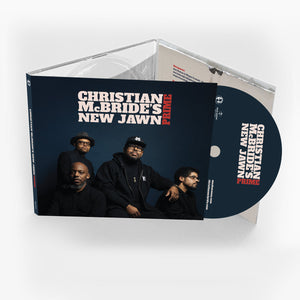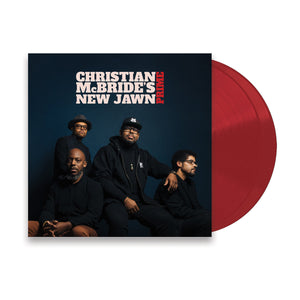 Christian McBride's New Jawn— trumpeter Josh Evans (Jackie McLean, Cedar Walton, Rasheid Ali), saxophonist and bass clarinetist Marcus Strickland (Roy Haynes, Jeff "Tain" Watts, Chris Dave, Bilal, Robert Glasper), and drummer Nasheet Waits (Jason Moran, Joe Lovano, John Medeski) — is back with their highly anticipated sophomore album,Prime, the follow-up from McBride's GRAMMY® nominated Philly-centric named group. Featuring original compositions from each band member as well as fresh takes on songs from Sonny Rollins, Ornette Coleman and Larry Young, this group offers an exhilarating space of exploration for the 8-time GRAMMY® Award-winning McBride to stretch his veteran wings.
Brother Mister Productions
The first song on guitarist/composer Dan Wilson'sThings Eternalopens with a recorded voicemail from the late organist, personal mentor and dear friend Joey DeFrancesco, serving as a tribute, guiding light and mission statement. Throughout a curated selection of 12 songs, Wilson gathers hope and inspiration from ancestral wisdom, dedicated to the enduring quality of the human spirit. From unique takes on classics from The Beatles, Sting, Stevie Wonder, Michael Brecker, Freddie Hubbard and McCoy Tyner to original compositions, Wilson has crafted an impeccable statement for the world to take notice. 
stay updated with news from christian mcbride
Sign up for emails from Christian McBride and Mack Avenue Music Group
About
Whether behind the bass or away from it, Christian McBride is always of the music. McBride moved to New York in 1989 to pursue classical studies at the Juilliard School. There he was promptly recruited to the road by saxophonist Bobby Watson. Call it a change in curriculum: a decade's worth of study through hundreds of recording sessions and countless gigs with an ever-expanding circle of musicians. He was finding his voice, and others were learning to listen for it.
From jazz (Freddie Hubbard, Sonny Rollins, J.J. Johnson, Ray Brown, Milt Jackson, McCoy Tyner, Roy Haynes, Chick Corea, Herbie Hancock, Pat Metheny, to R&B (Isaac Hayes, Chaka Khan, Natalie Cole, Lalah Hathaway, and the one and only Godfather of Soul himself, James Brown) to pop/rock (Sting, Paul McCartney, Carly Simon, Don Henley, Bruce Hornsby) to hip-hop/neo-soul (The Roots, D'Angelo, Queen Latifah) to classical  (Kathleen Battle, Edgar Meyer, Shanghai Quartet, Sonus Quartet), he is a luminary with one hand ever reaching for new heights, and the other extended in fellowship—and perhaps the hint of a challenge—inviting us to join him.